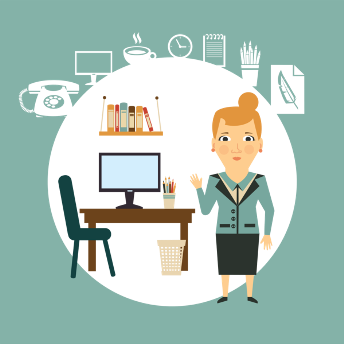 Virtual Assistant
Work. Life. Balanced.
Dedicated Virtual Assistants for Entrepreneurs,
Professionals, and Small Teams
A Virtual assistant is an administrative executive who work from their own home or office. Due to the spread of information technology and related other areas, it has become more profitable to hire an assistant who works on his own computer, rather than going for an actual assistant who works at the office. Dvine Marketing helps you to get the perfect match with the required responsibilities when assigning a virtual assistant for you. We look into the fact that you get the best output when you hire a virtual assistant through us.
Virtual assistants perform almost all duties done by an assistant at office and as they are available when needed, they can be a good asset to get ahead in the competitive business processes. The Virtual Assistant of Dvine Marketing makes sure that the entrepreneur or telecommuter for whom he/ she is working in a home office has access to every needed support benefits enjoyed by a business person in the corner office.  It is far cheaper to hire a virtual assistant who is dedicated and resourceful rather than having any headache for getting and managing a real assistant.
---
Are you ready to supercharge your productivity?
Handing off your time-sinking tasks to a Virtual Assistant so you can be more focused is a great way to start.
Collecting contact information
Any other specific information gathering exercise
Sales and order management
Searching and Applying for Jobs
Product research, Manufacturer research etc
Basic Bookkeeping / Accounting / QuickBooks
Data entry for invoice generation
Basic Graphic Design, page layouts
Posting on internet based forums, Craigslist, etc
Setting up Auto responders
Word Document preparation
Transcribing audio messages, Voicemails and Videos etc.
Creating Email Marketing Database
Managing Calendar, Booking travel
Input leads or data into your CRM etc
Medical Billing and Data Entry Work
General Admin tasks / Personal Tasks